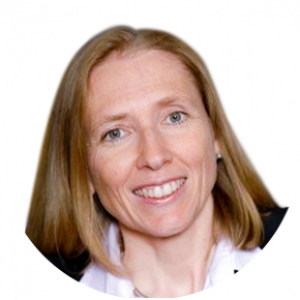 MCWF Committee Member
Sophie Garner
Barrister
St Philips Chambers
55 Temple Row, Birmingham
PROFILE
Sophie is an experienced specialist in employment and discrimination law, whose work encompasses cases in the Employment Tribunal, the EAT, professional disciplinary tribunals, and the County or High Court. She has also been appointed as Treasury Counsel, Regional A Panel. Recognised by the directories as being "very knowledgeable" and "quick to win a client's confidence", Sophie's personable manner and tenacity are characteristics that are appreciated by her lay and professional clients.
FULL DETAILS
She also covers all aspects of restraint of trade and directorial disputes, and she is adept at disentangling the governance disputes between directors/trustees and senior executive employees that can lead to conflict in both corporate and voluntary sector organisations. She has experience of appearing before a number of regulatory bodies including the GMC and NCTL. As well as the usual range of discrimination cases in the employment tribunal, Sophie's practice extends to cover discrimination claims in the county court, such as discrimination in the provision of goods and services, education, and clubs and associations. Sophie lectures regularly on employment and discrimination law and was called to give evidence on behalf of the Discrimination Law Association in November 2012 to the Select Committee on Women in the Workplace. She has extensive experience of voluntary work as a director and charity trustee and won the Birmingham Law Society's Pro Bono Lawyer of the Year award in 2019. She successfully was also nominated as one of the Attorney General's "Pro Bono Heroes" for 2009. Sophie is Vice-Chair of the Midland Circuit Women's Forum. Sophie is also a member of St Philips Business and Property Group (Restraint of Trade).
VOLUNTARY ACTIVITIES
Sophie won the Pro Bono Lawyer of the Year Award from Birmingham Law Society in 2019. She is Vice Chair of the Midland Circuit Women's Forum and is on the retention panel of the Bar's Equality and Diversity Committee, dealing with the issues surrounding the retention of women in the profession and harassment. She recently drafted the Bar Council's harassment training, and works on initiatives to address the underreporting of harassment in the profession. Sophie was co-founder and is now a patron of Amicus, the legal human rights charity, and was appointed in 2016 as a Trustee for the Muslim Women's Network UK. She has set up and runs a separate charity that deals with issues of community cohesion. Sophie was successfully nominated as one of the Law Society's "Pro Bono Heroes" for 2009.